If you attended a BehaviorLive hybrid conference or event in person, you scanned QR codes to log your attendance and eligibility for CEUs.
If you attended virtually, you clicked attendance checks during the livestream.
Find & Review your conference CEUs
Login to the website (not the mobile app) and access your Account CEU History by clicking My Account > CEU History
Click Actions > View Certificates, and select the type of CEUs you want to generate from the dropdown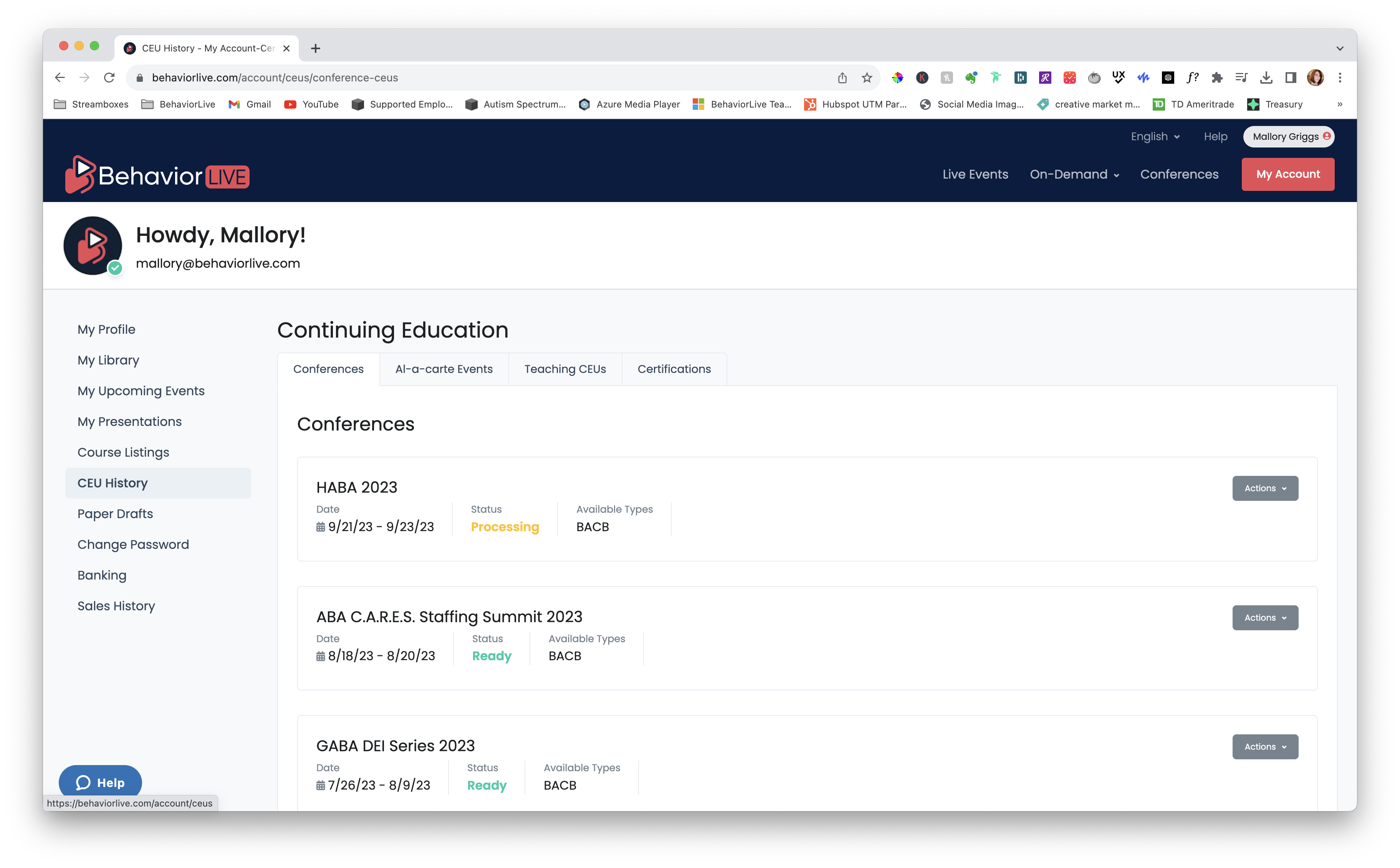 Fixing Incomplete CEUs
If you're missing CEUs on your conference summary, that means the event is still incomplete due to missing event feedback, unmet CEU criteria, or both.
In-person attendees, unmet criteria means there is incomplete QR code scan data.
Virtual attendees, unmet criteria means that you missed too many attendance checks during the livestream. 3 out of 4 attendance checks is required.
*All attendees, click Review & Fix CEUs to resolve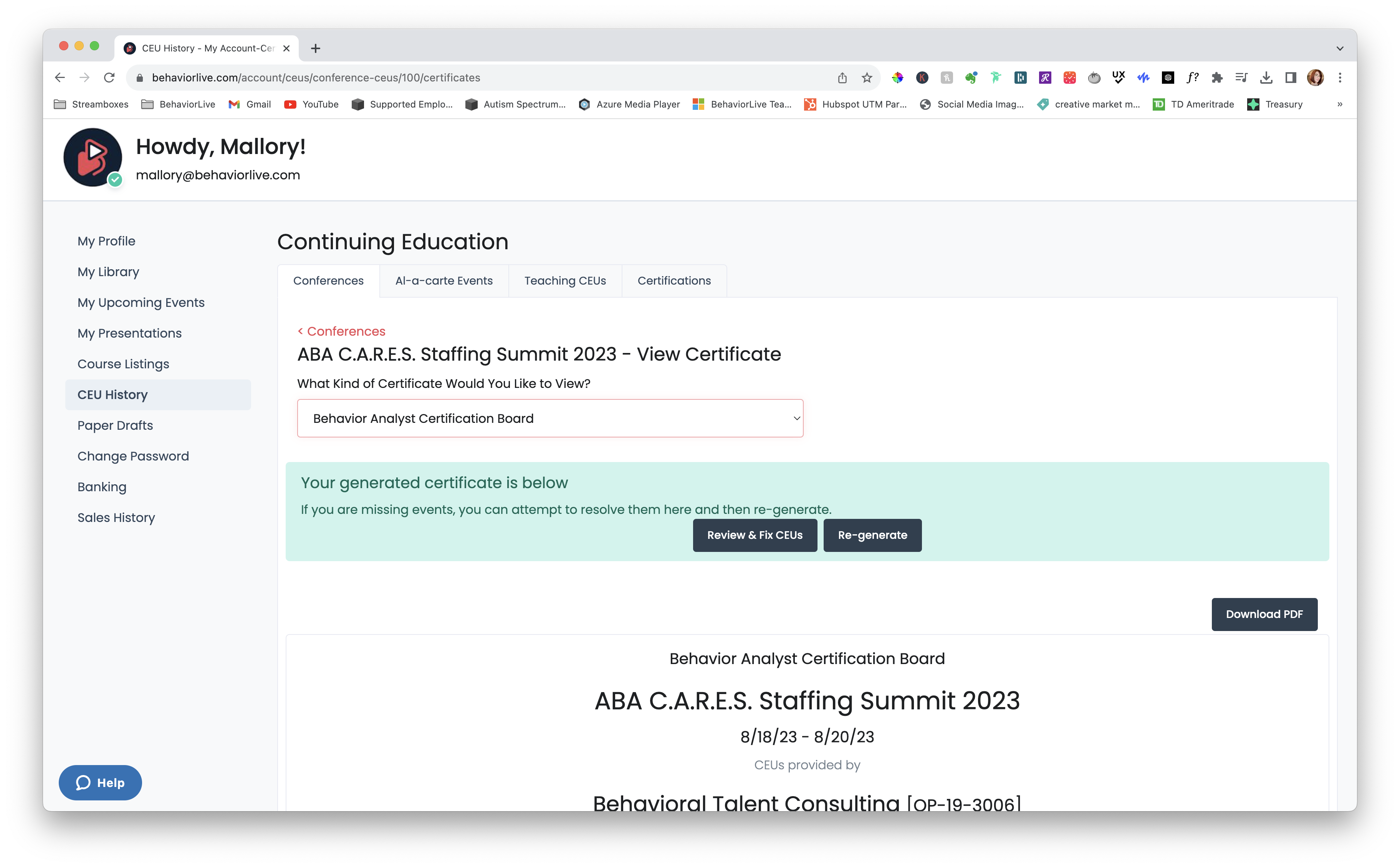 The Actions dropdown button next to each event will allow you to leave feedback & resolve unmet criteria by taking the CEU quiz. NOTE: All events must have BOTH "Feedback" and "Criteria Met" to get CEUs.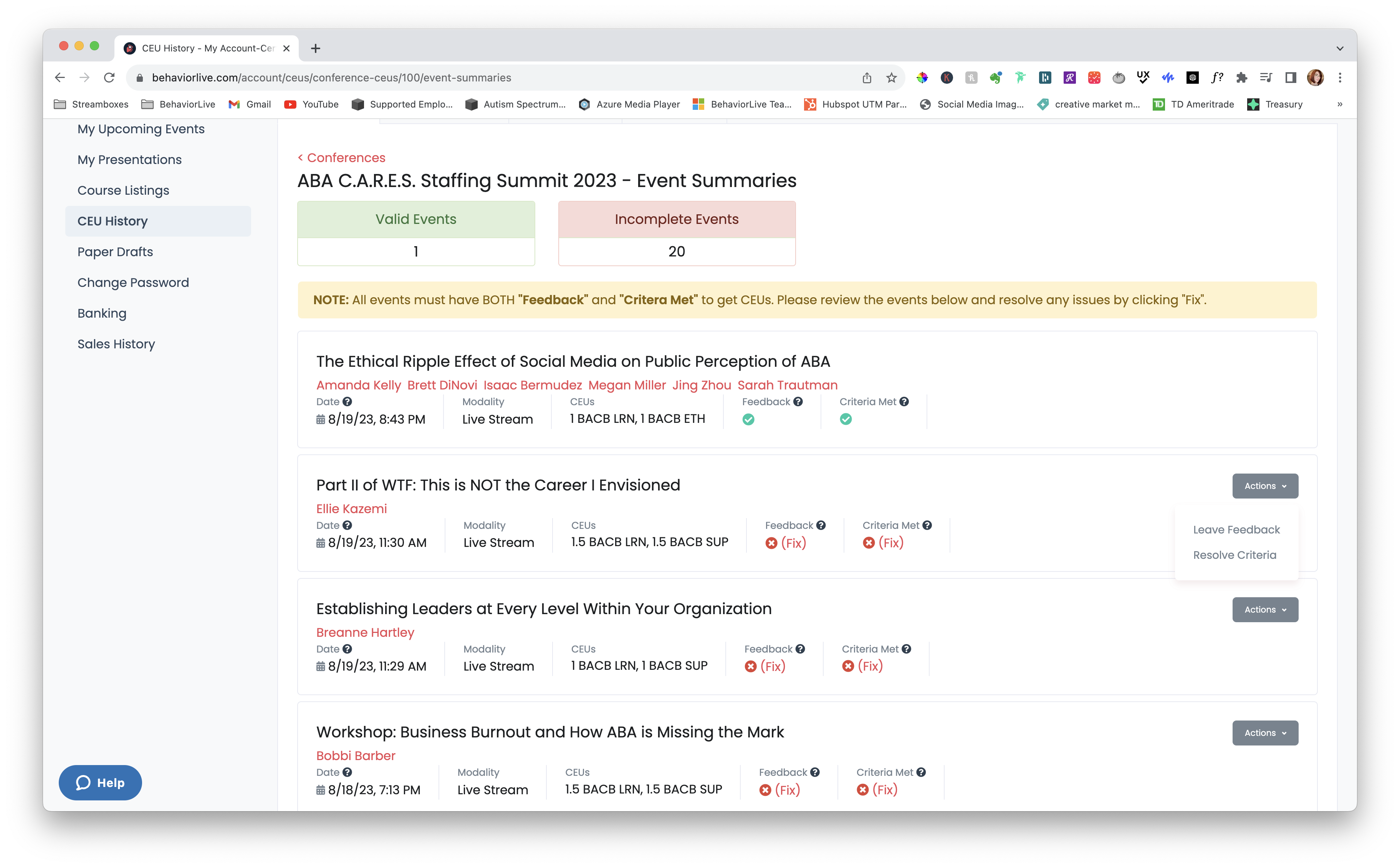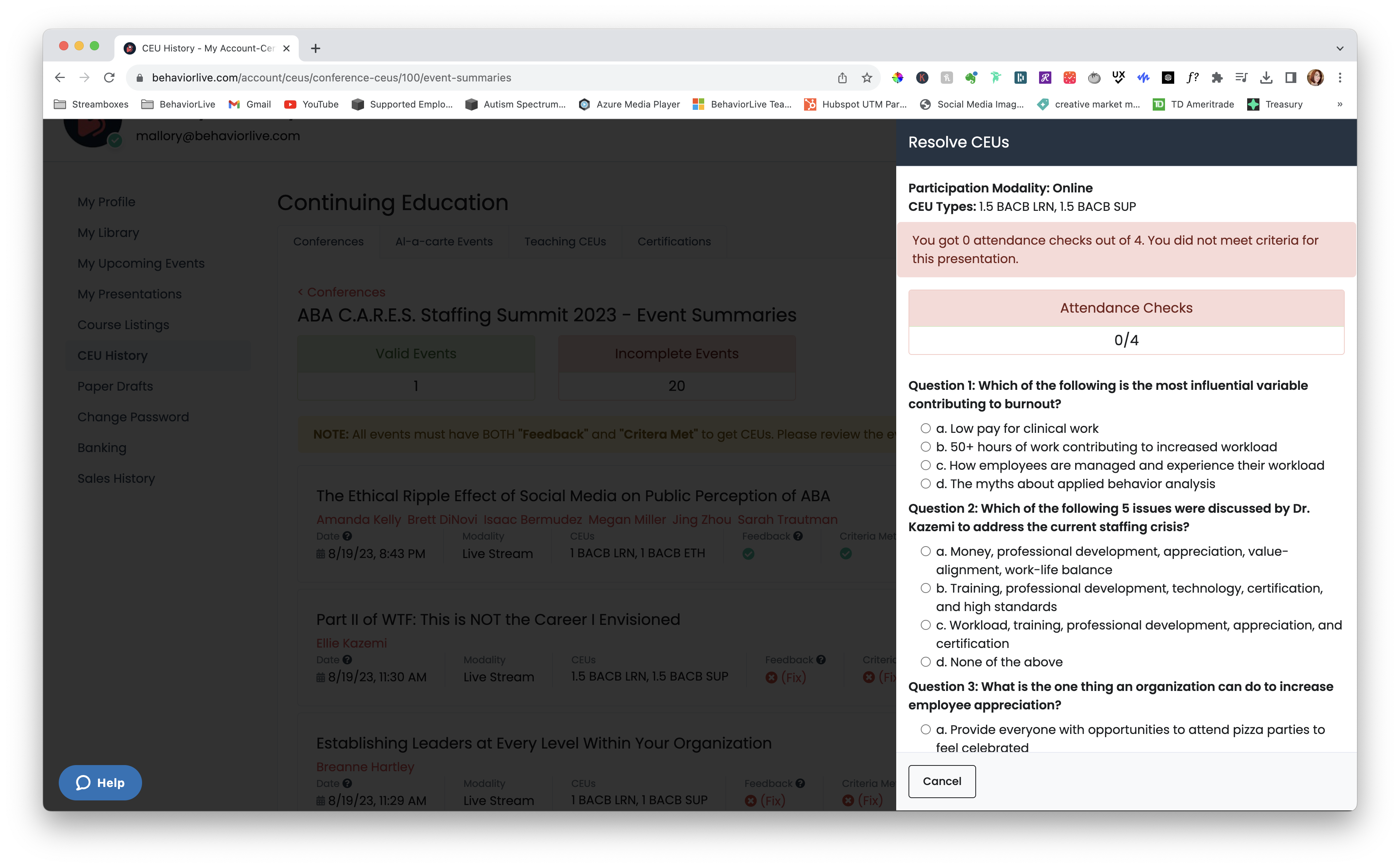 Once you have fixed any unmet criteria and left feedback, your conference summary will update to reflect the CEUs you've earned, and you may click Download PDF.
*If there is NO QUIZ attached to resolve criteria, you will see this message: "This organization allows CEUs to be resolved with a quiz, but the presenter(s) haven't provided one yet. Please check back later."
If missing quizzes have not been provided within a month of the conference, reach out to support@behaviorlive.com so that our team can provide further assistance.