If you are attending a BehaviorLive hybrid conference in person, you will check in and out of each event you attend to log your attendance and eligibility for CEUs.
Check-Ins/Outs can happen two ways:
1. Attendees use the BehaviorLive app on their mobile device to scan event check-in/out QR Codes that are posted in the room of each event at the conference.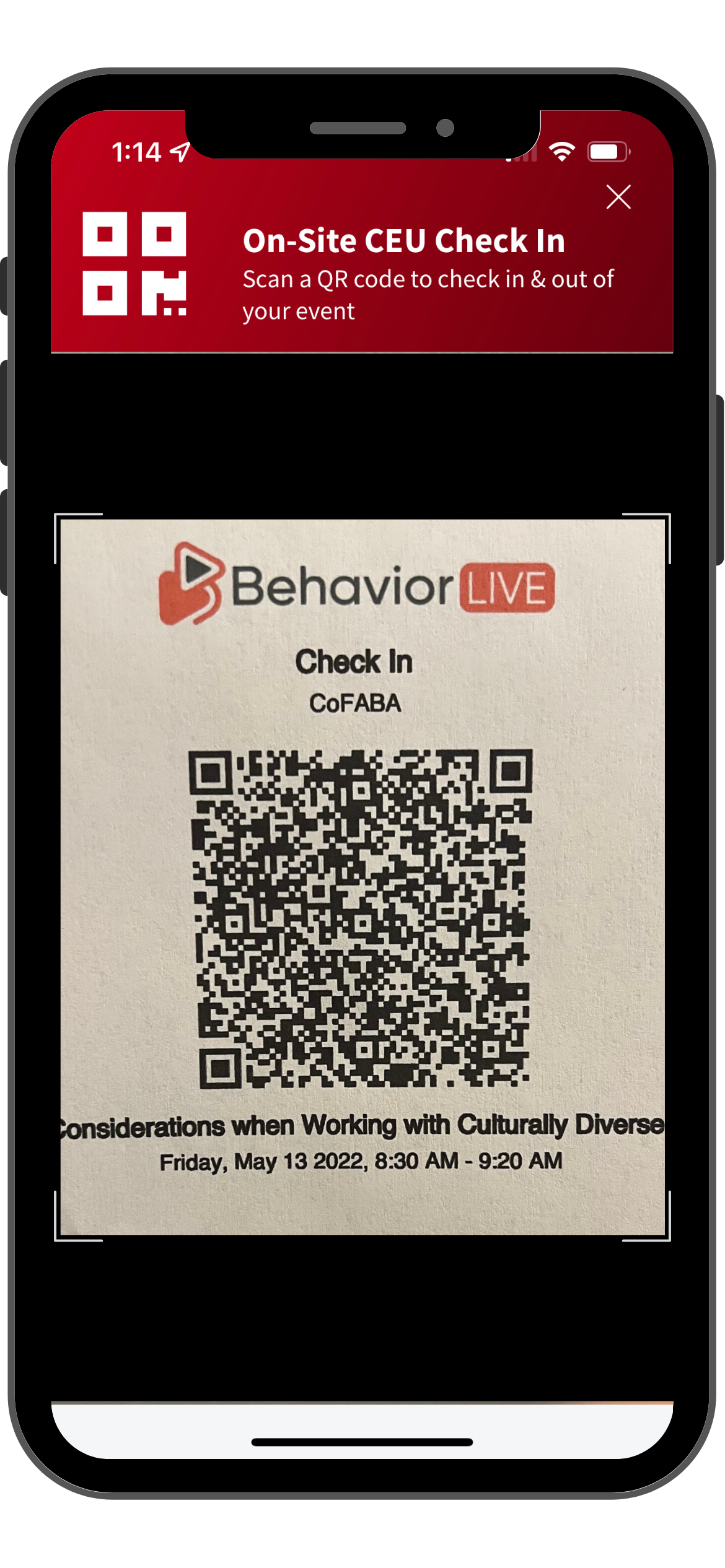 2. Alternatively, conference staff members may scan your badge to check you in/out of events if you do not have the BehaviorLive app, or your mobile device is incompatible with the app.
*Sometimes scanning mistakes happen, but any discrepancies that you discover can usually be resolved from your Account CEU History after the conference*
Resolve Missing or Incorrect Scans
To resolve missing or incorrect scans, first, login to the website (not the app) and access your Account CEU History by clicking your name in the top right > CEU History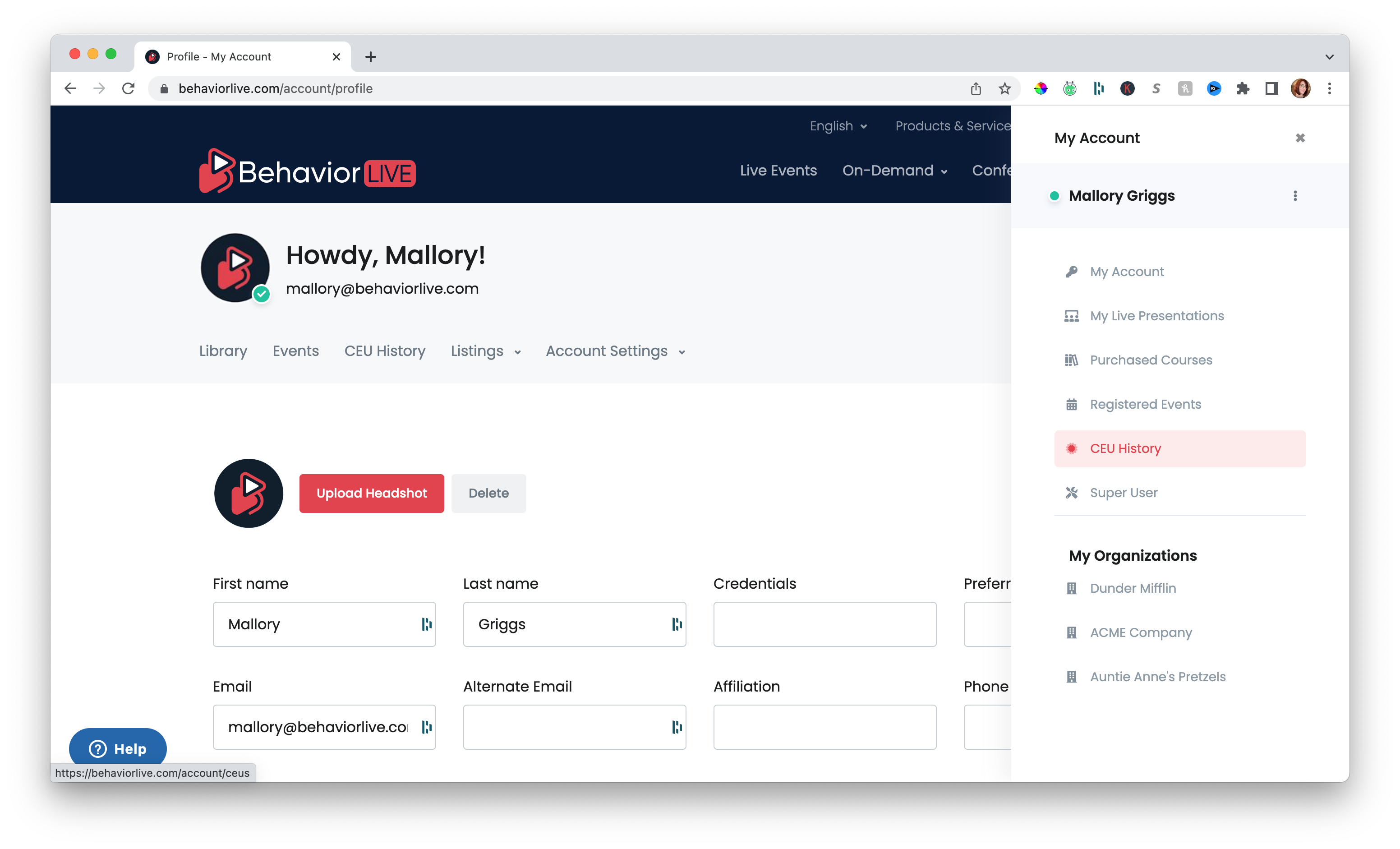 If you scroll down to Fix Scans you will see events you attended with at least one check-in/out time logged that need to be fixed before the CEU is processed. Click Resolve next to each title to take the CEU quiz.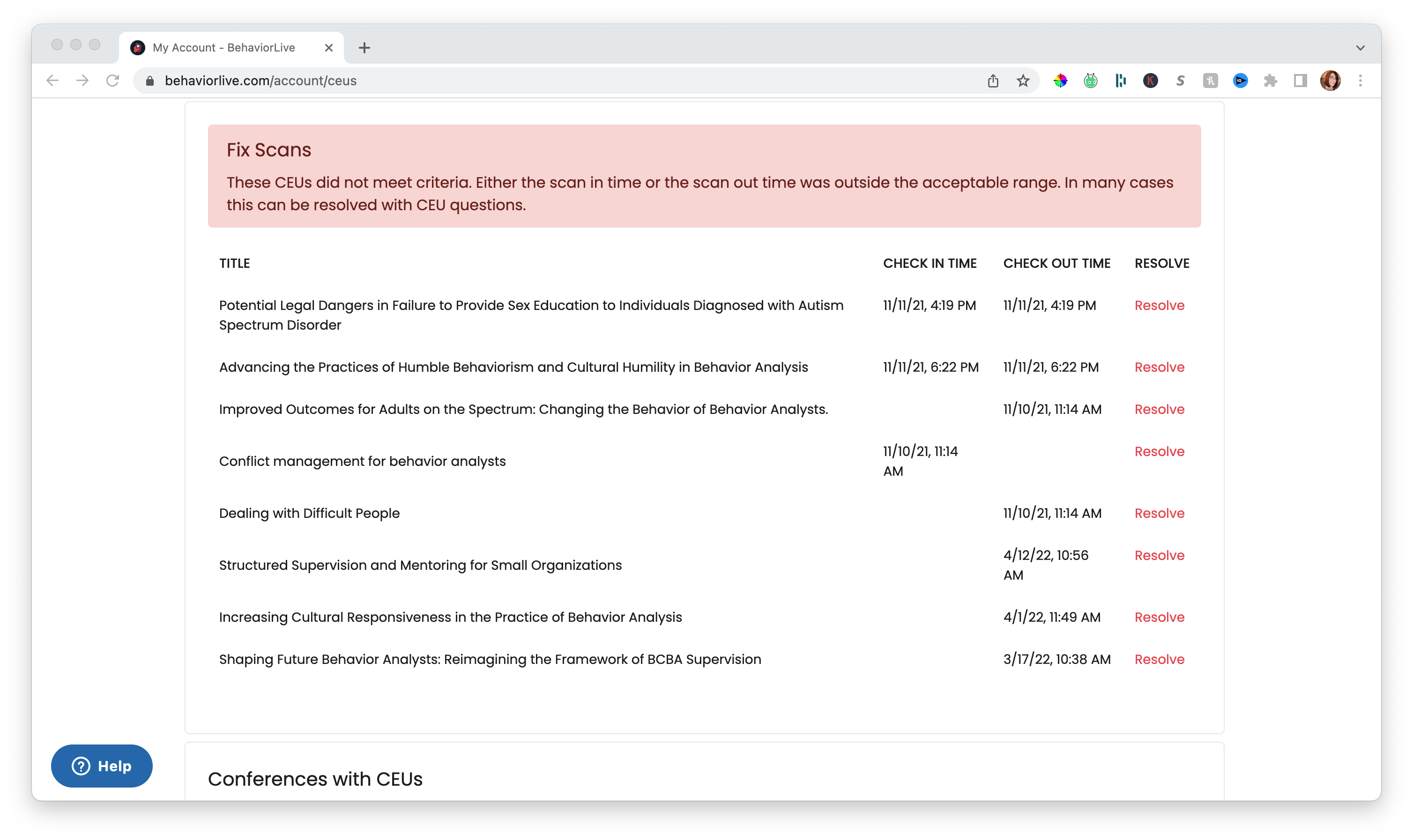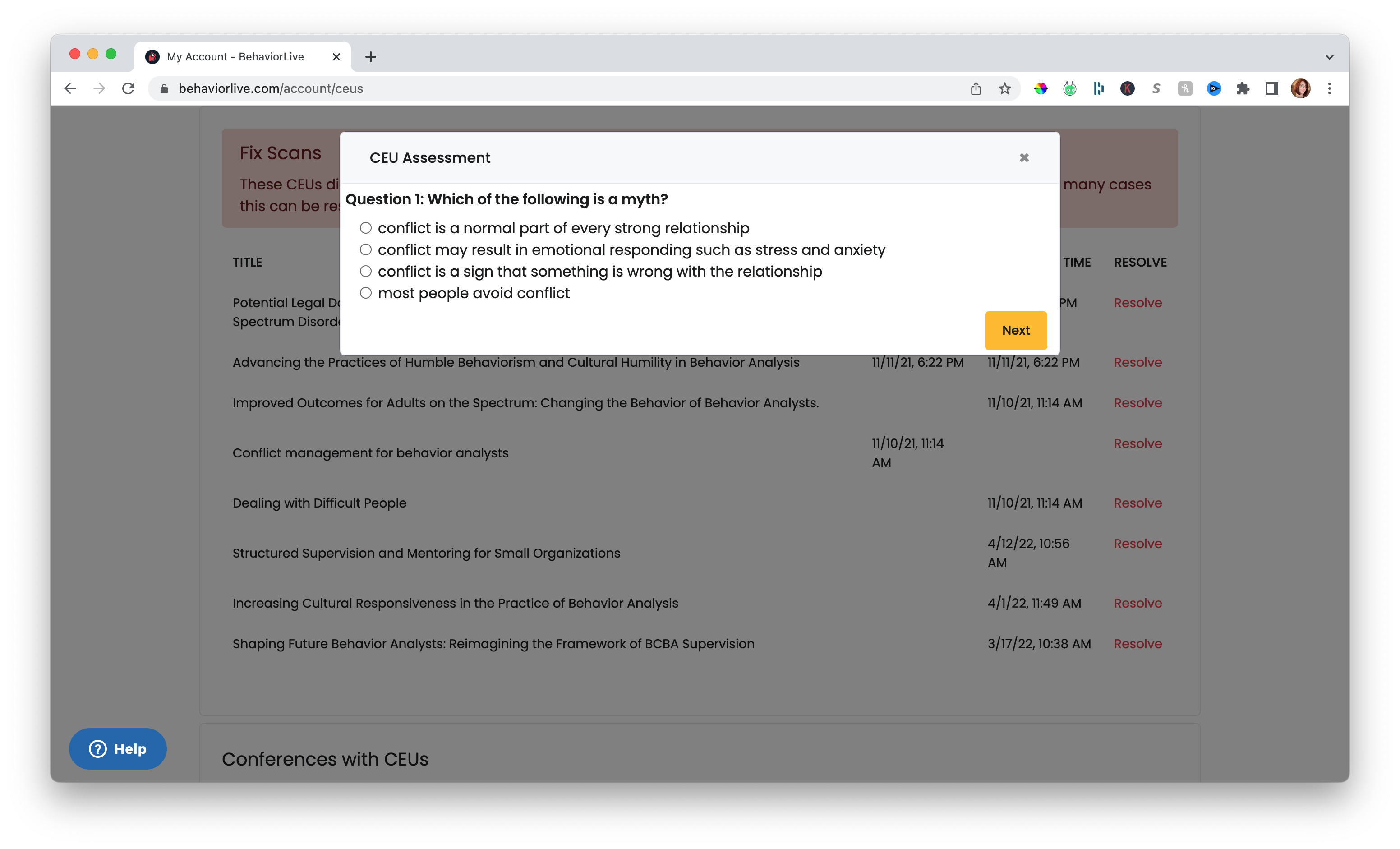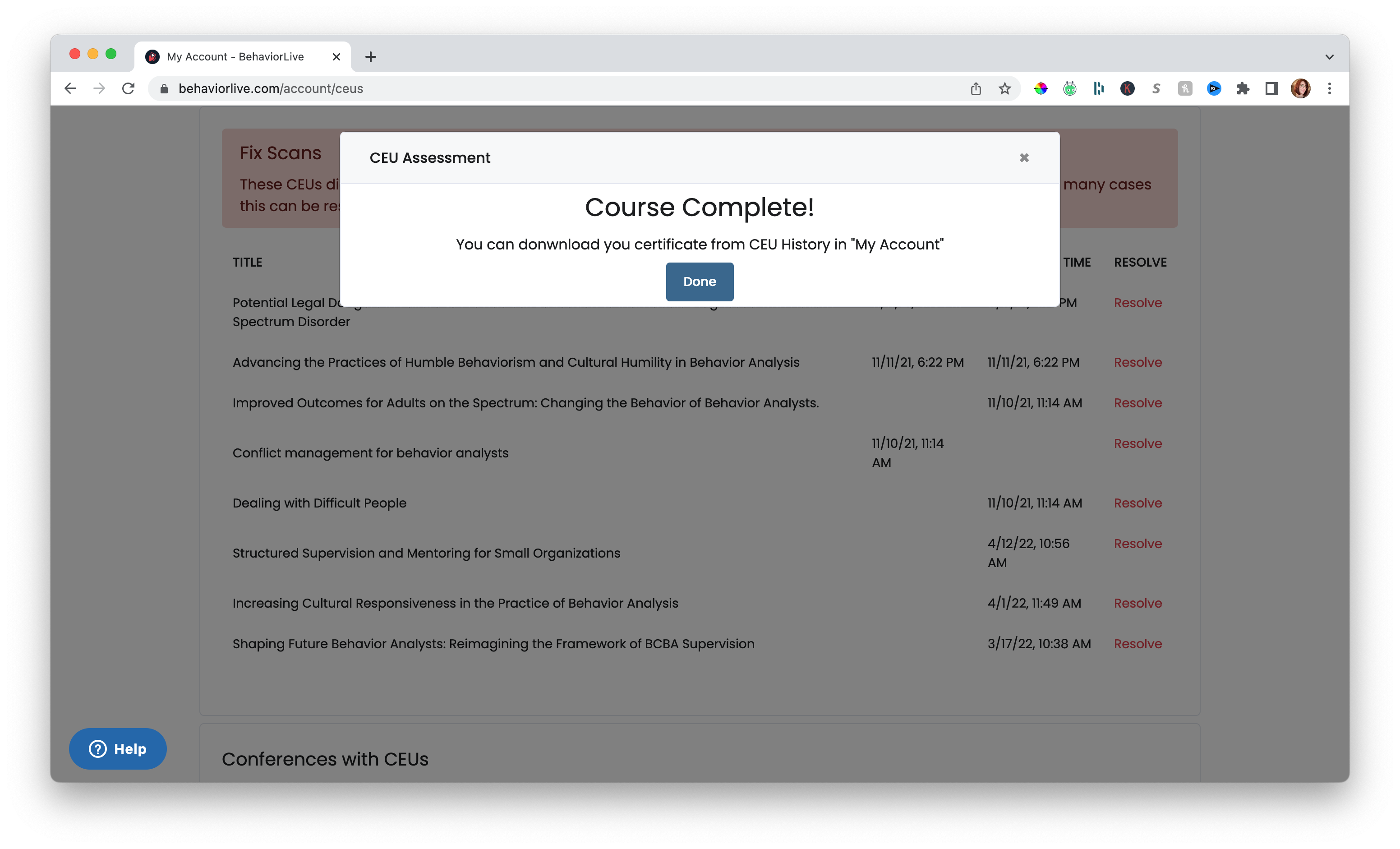 When you have answered all the questions correctly, your CEU will process, and your certificate will be available to download. You may download certificates for individual events, or a conference summary of all CEU certificates earned.
*If you attended an event and forgot to check in/out entirely, you will have to wait for the on-demand recording of the event to be published after the conference and take the attached CEU quiz at that time*
If you have an in-person check-in/out issue that cannot be resolved by the above information, please reach out to support@behaviorlive.com and describe the problem you're experiencing in detail so that our team can provide further assistance.