At select conferences, BehaviorLive allows exhibitors to scan QR codes on attendee name badges to capture their contact information and make notes on their interactions. Here is a quick guide for setting it up!
Step 1. Access Your Sponsor Portal
When you sign up to sponsor a conference you will receive an email inviting you as an admin user to your organization's Sponsorship Portal. You may access the portal by clicking the direct link in that email or logging into your BehaviorLive account.
To access the portal from your account, click your name in the top right > click the name of your company in the dropdown menu under "My Organizations." If you don't see your organization, or the conference you recently signed up to sponsor, please reach out to support@behaviorlive.com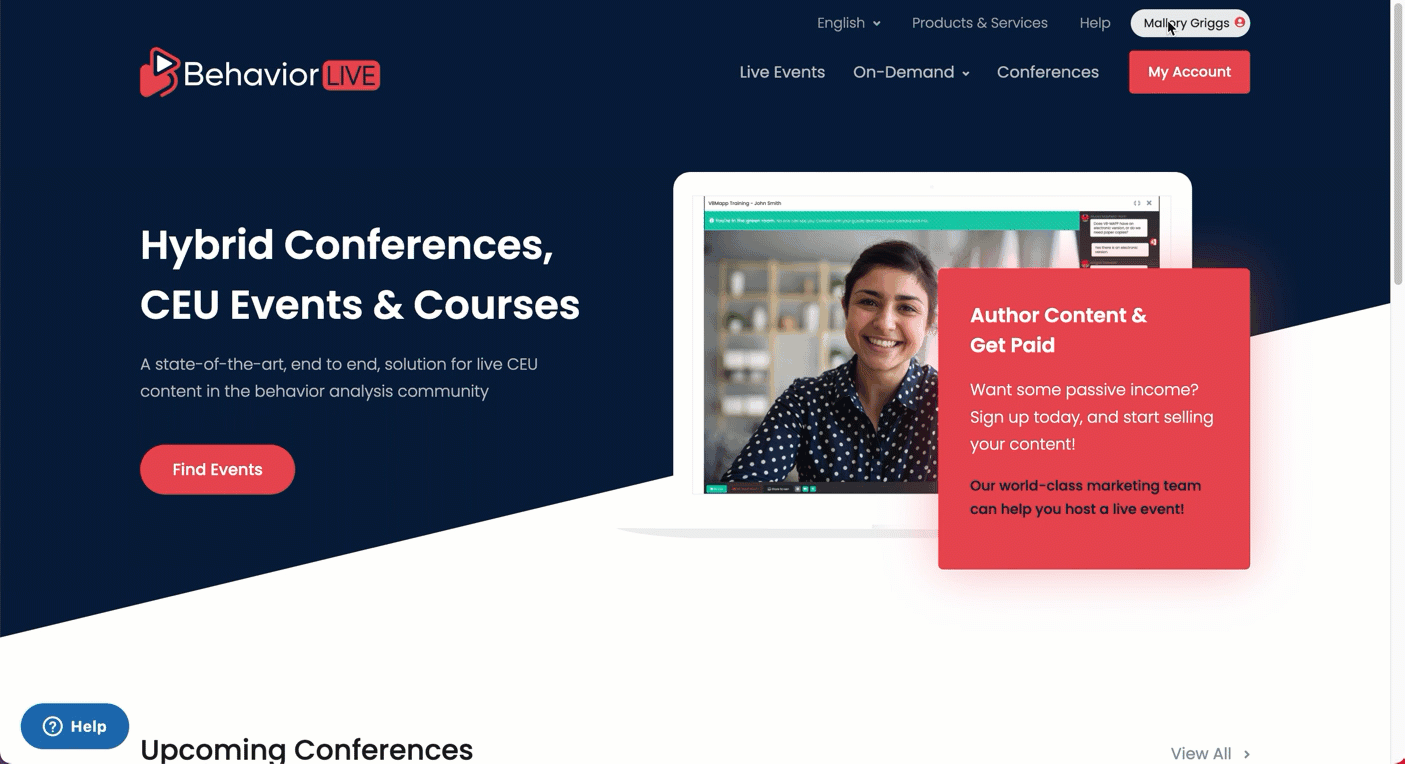 Step 2. Add Exhibit Badge Scanners
From the Sponsor Portal, you'll add users (exhibitors) that you want to scan attendee badges at your booth using the BehaviorLive mobile app. To add scanners click Exhibit > Badge Scanners > Add User. If the person you are adding already has a BehaviorLive account, it will link this account to your Sponsor Portal. If not, it will create a BehaviorLive account for the added user.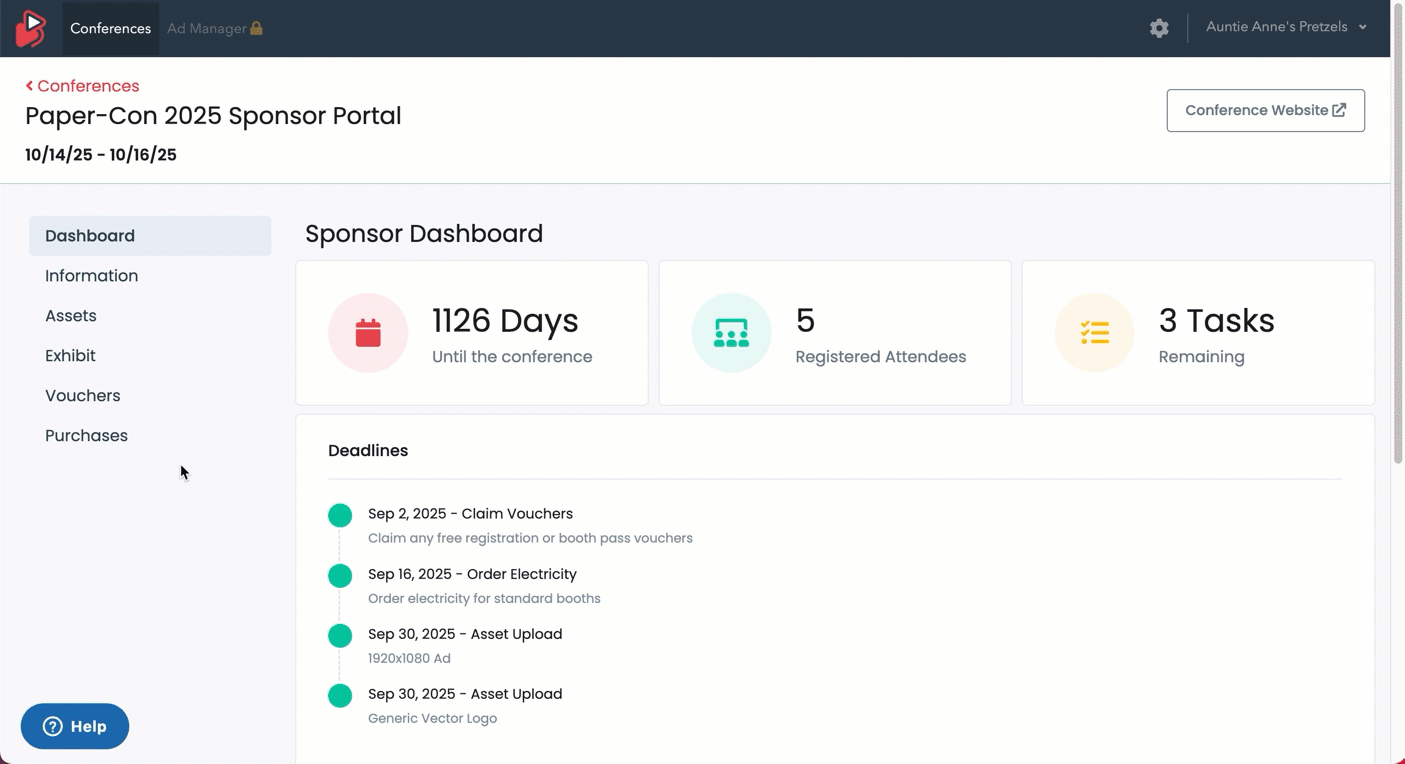 Step 3: Download the BehaviorLive Mobile App
If you haven't already, download the BehaviorLive mobile app from the Apple or Google app stores and log in with the same email that was used to grant access to the Sponsor Portal.
Step 4: Scan Booth Visitors & Collect Data
To scan the QR code on attendee conference badges, click Account in the bottom right and then look for "XXX Exhibit tools" where XXX is the name of the conference.
From there, click the Scanner Icon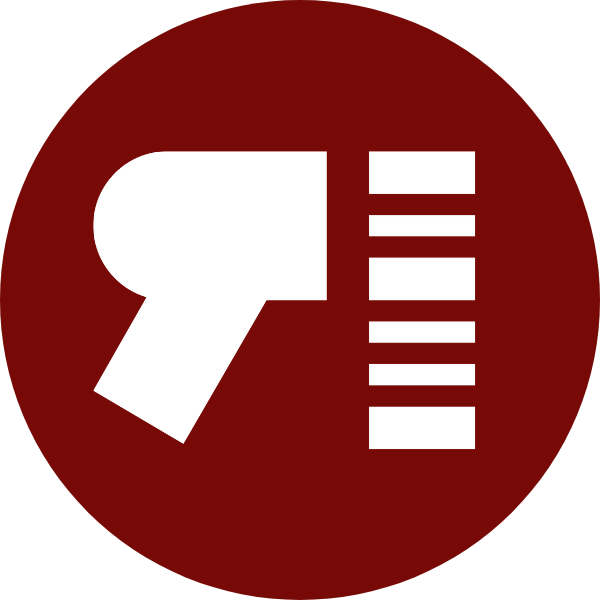 at the top right to scan a new badge, or simply view the list of attendees who have been scanned.
If you click on an attendee's name, you can view their details as well as add notes to the encounter to review later or remind you to follow up.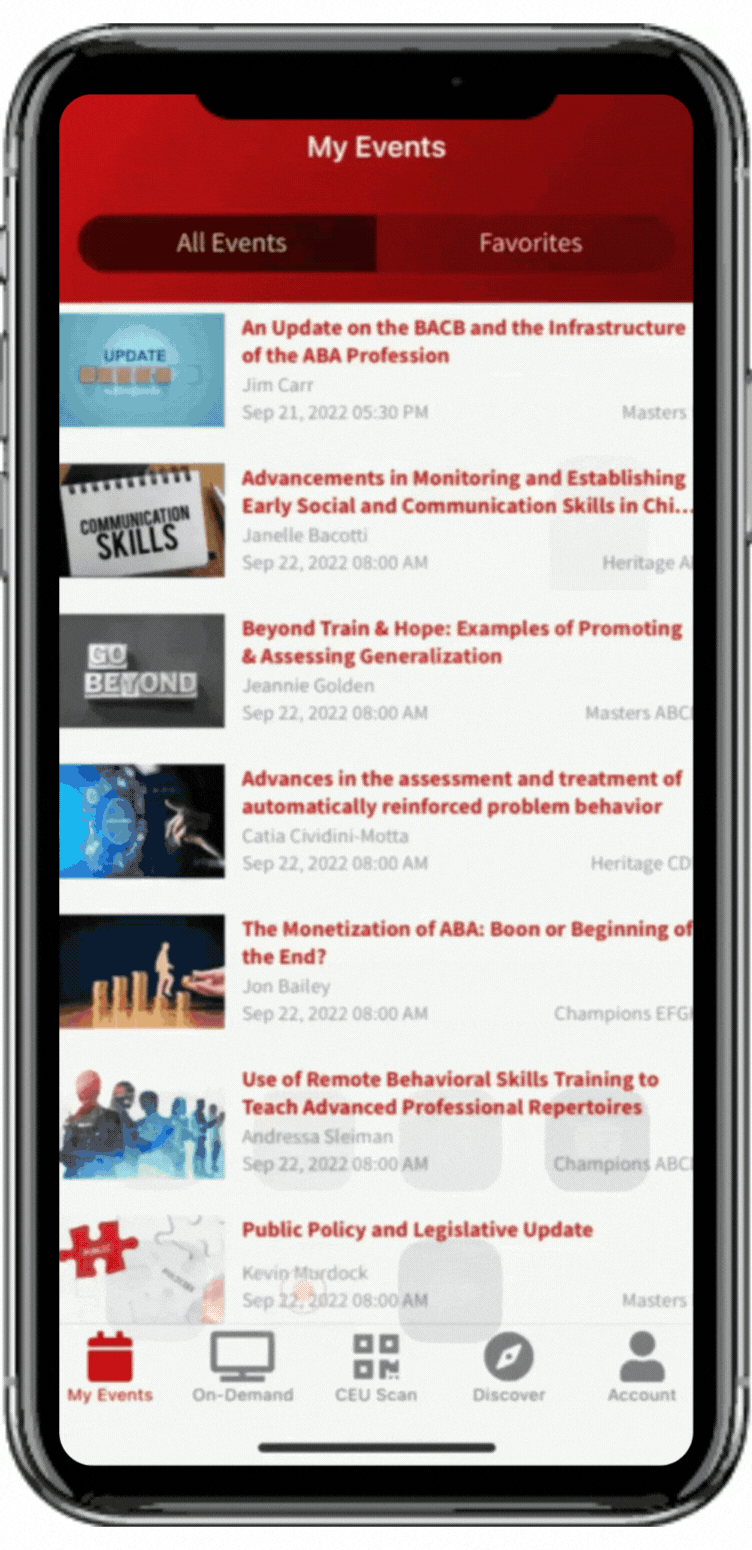 Step 5: Export Your Data
Head back to your sponsor portal and click the name of the conference Exhibit > Reporting > Export to download your visitor data