This guide is for CEU support staff for a conference. This is a quick walkthrough to show you how to manually check people in and out of an event.
This feature set requires the mobile app! If you are on an iPhone, iPad or Android device, please download it from the respective app stores and you should see the screens described below.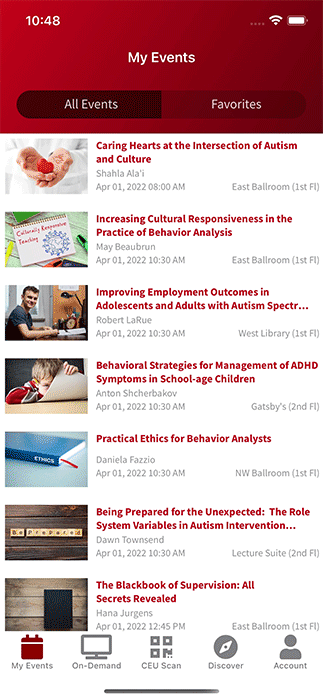 Step 1.
Make sure your conference organizer has added you as a "CEU Scan Admin". Once you have been added make sure you are logged into the app with the same email.
Step 2.
Navigate to your "Account" area. You should see "XXXX CEU Tools" where XXXX is the conference name. See screen recording below: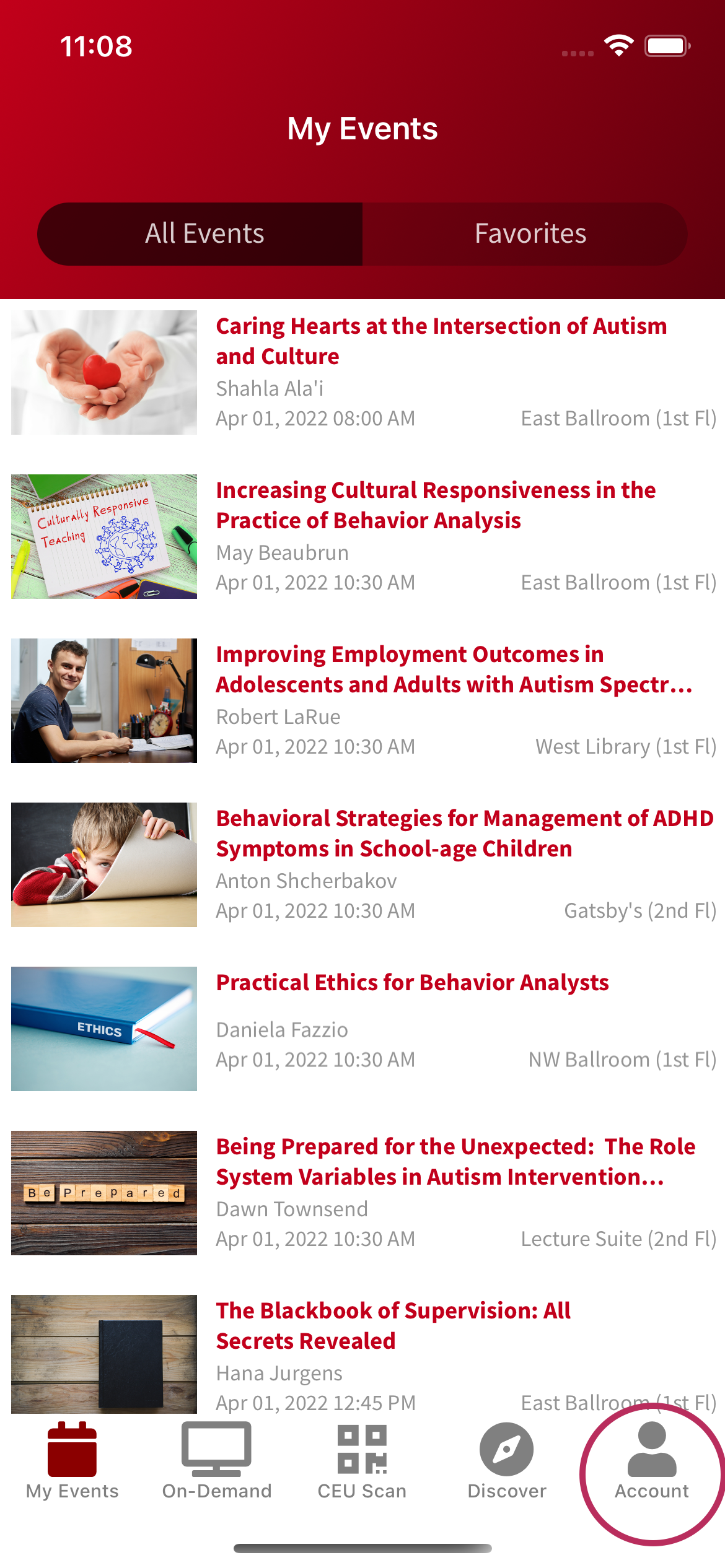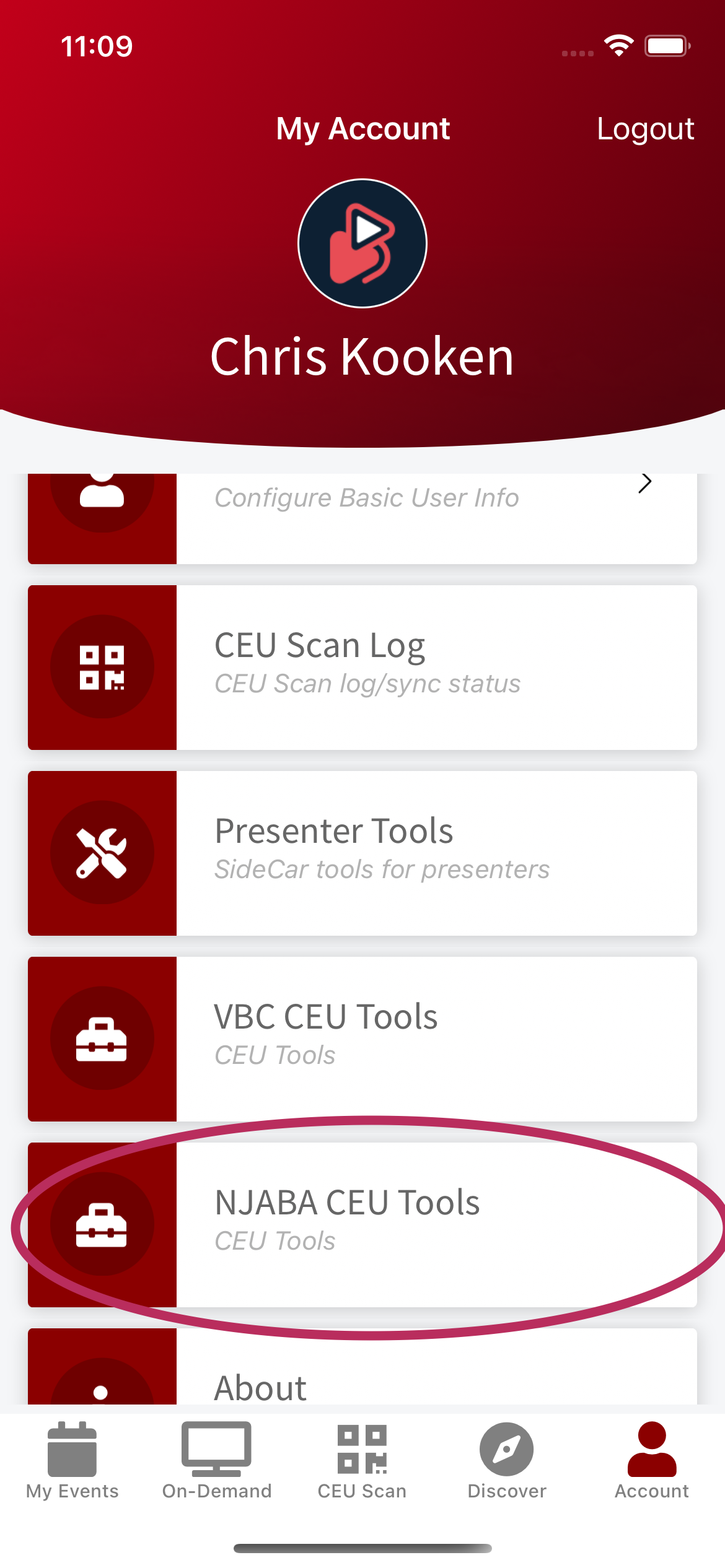 Step 3.
Once you have chosen your conference, you can specify the following fields:
Note: The first 3 fields KEEP the values you choose so you can quickly help people. Make sure to change them at the start/end of each talk.
Check In or Check Out - Choose here if you are scanning a user in or out.
Pick Room - If your conference has rooms assigned, you can choose the room here.
Pick Event - Choose the event you are scanning here.
Search Attendees - Start typing the user's name in the box here. It will do a search. Once you find the correct user, select them