BehaviorLive offers a new, fully immersive streaming experience for hybrid events & conferences. Take a quick look at the guide below to learn how to access and include these easy, yet state of the art, tools into your presentations. Your attendees will thank you!
Video Tutorial
Here is a 9 minute video showing how to access and use our immersive presenter tools when you are presenting on-site at a conference.
Presenter SideCar Tools
Step 1. To access and use the SideCar presenter tools, simply log into behaviorLive with the email address on record.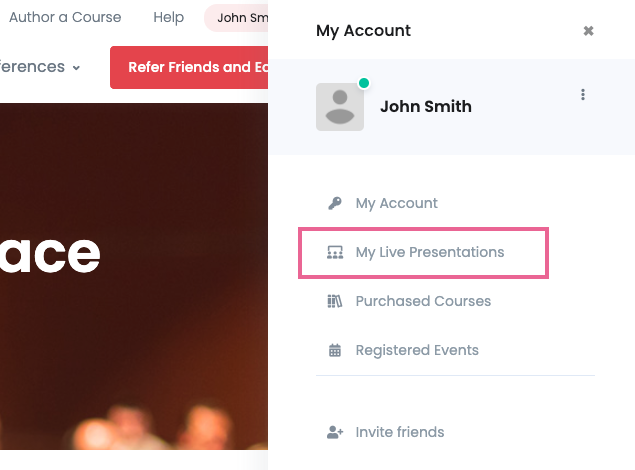 Step 2: Viewing your events
Clicking the links above, will take you here: https://behaviorlive.com/account/live-events
This page will show all the events you are currently set up to present.

NOTE: If you don't see an event as expected, please email support@behaviorlive.com
Step 3: Enter the SideCar tools
On the "actions" menu, you will see an option to enter SideCar tools. Click it and you will be on your way!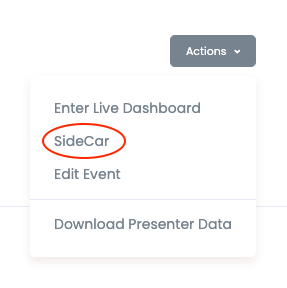 From here, you can access all the tools during and ahead of your presentation!