BehaviorLive's virtual conference platform has a very robust exhibitor booth capability. The following guide will show you how to set it up.
Step 1: Click your name, on the conference homepage, and choose "my exhibits"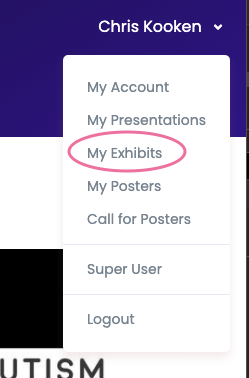 Step 2: The next page will show you a list of all your upcoming conference exhibits.
NOTE: If your exhibit is not showing, you probably don't have access. Please reach out to your conference admin to request access.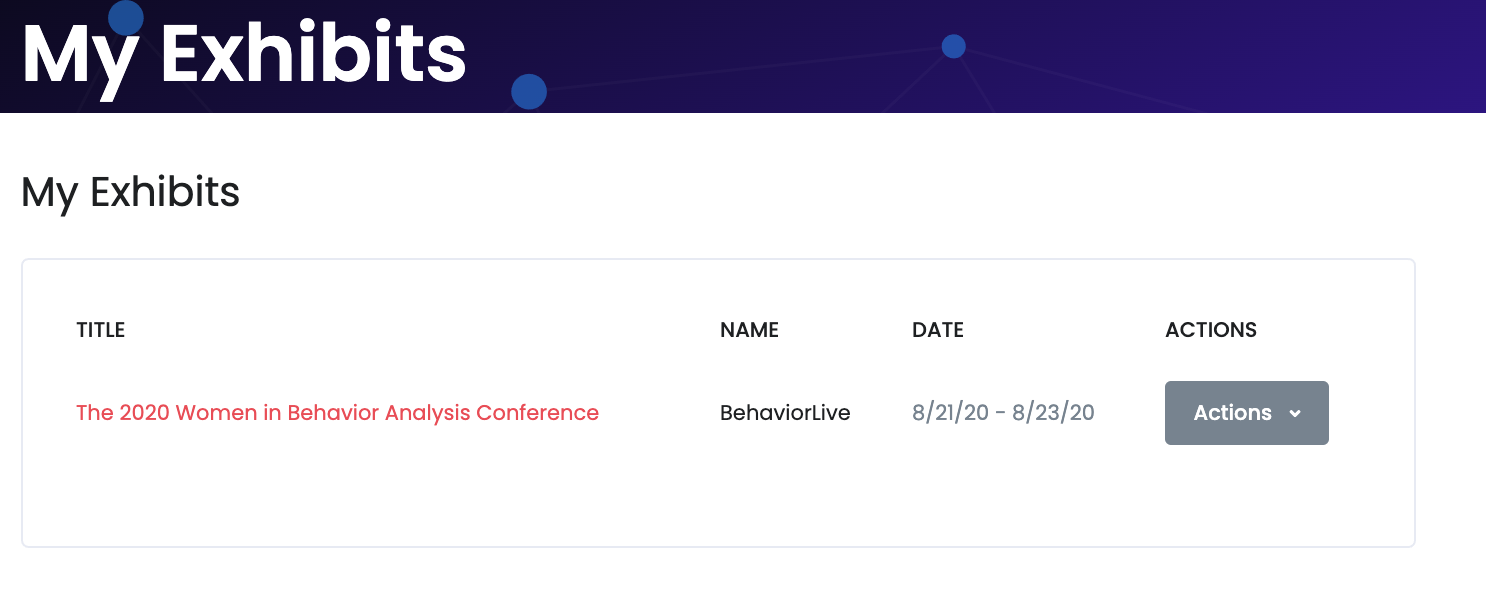 Step 3: Click "Actions" and choose "Designer".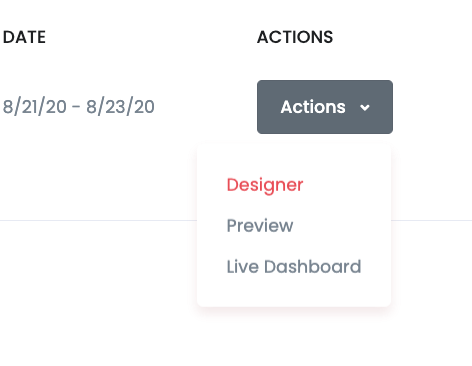 Step 4: Update your Exhibit
On the next screen, you can update all the information on your exhibit. The exhibit logo is shown on the "exhibit hallway" and should be 380x360px.
Below is an example of the Logo Images: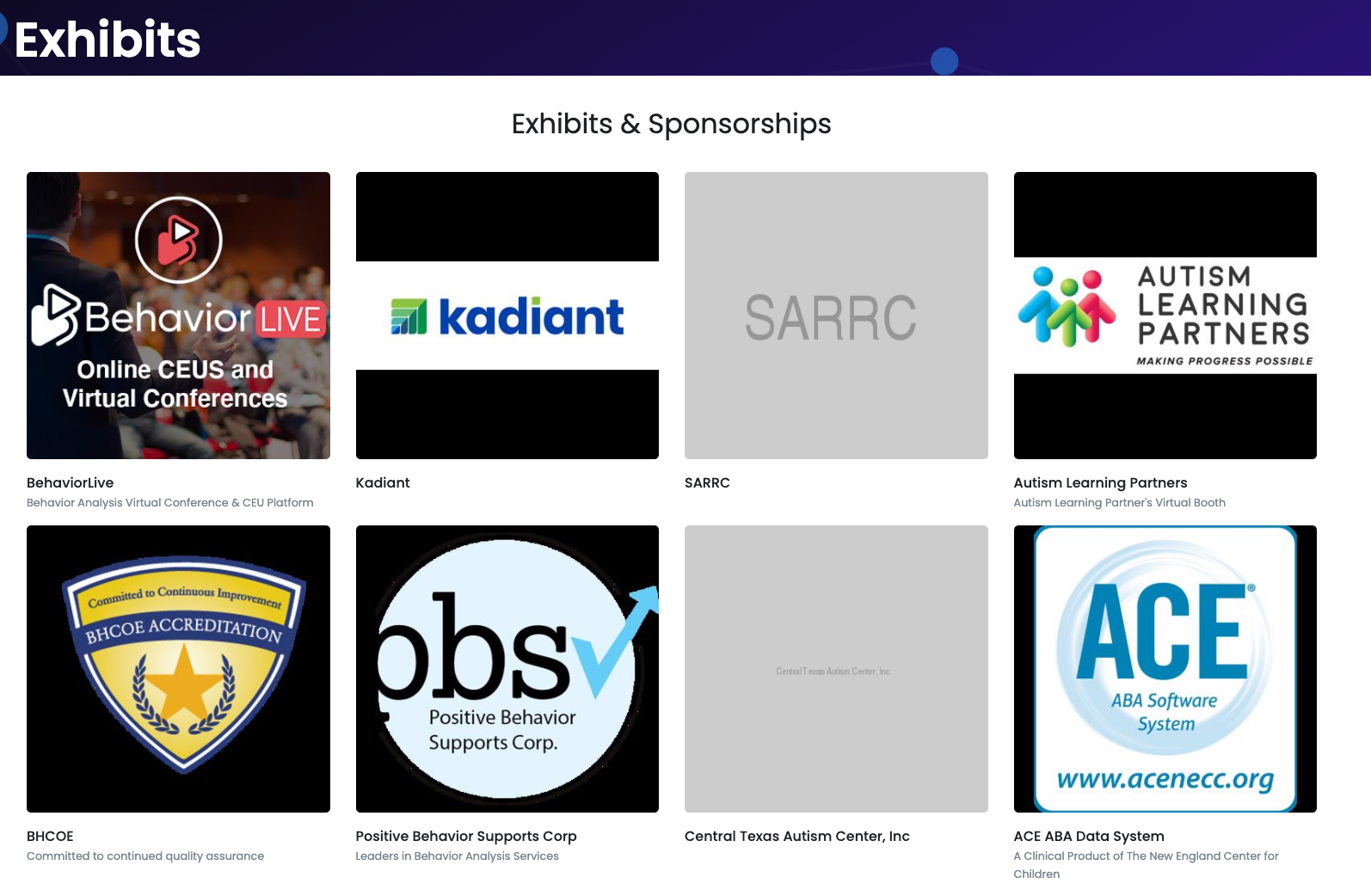 The exhibit banner is the main focal point of your exhibit, and should be at least 1000x800px and is typically the same sort of banner you would use at a physical conference.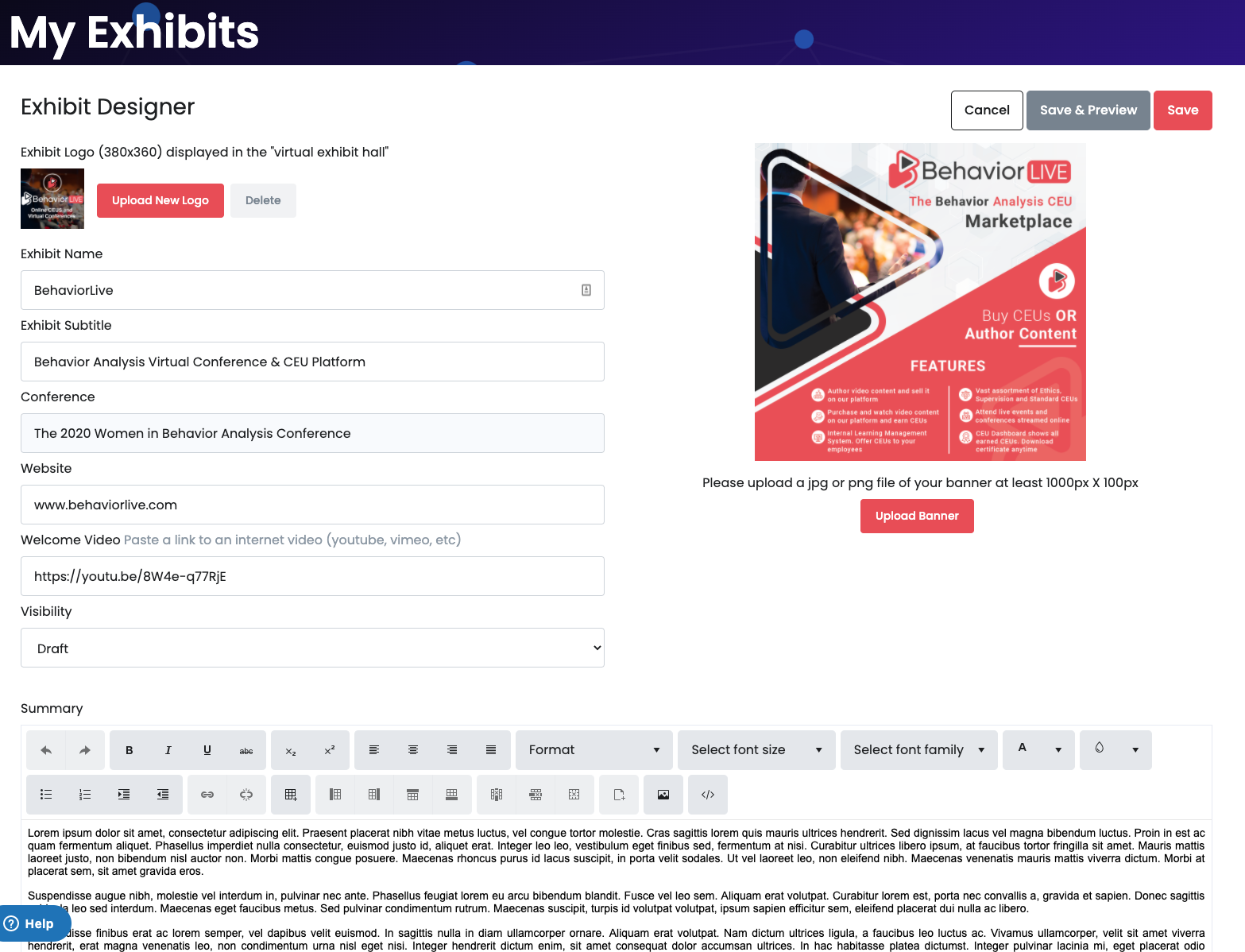 Step 5: Change the visibility. To make your booth public, and allow traffic, change the visibility to "Published"
Step 6: Staff your booth!
Click here for information about staffing & running an exhibit booth.