BehaviorLive's virtual conference platform has a very robust exhibitor booth capability. The following guide will show you how staff an exhibit booth during the conference.
Test your camera and microphone: To make sure you can present your exhibit, please head to www.behaviorlive.com/setup to test your equipment and verify you are good to go!
Step 1: To get to your booth, click your name, on the conference homepage, and choose "My Exhibits"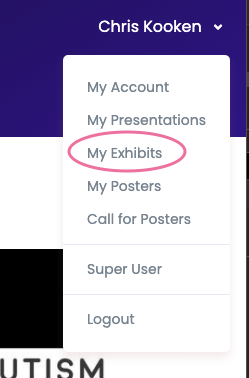 Step 2: The next page will show you a list of all your upcoming conference exhibits.
NOTE: If your exhibit is not showing, you probably don't have access. Please reach out to your conference admin to request access.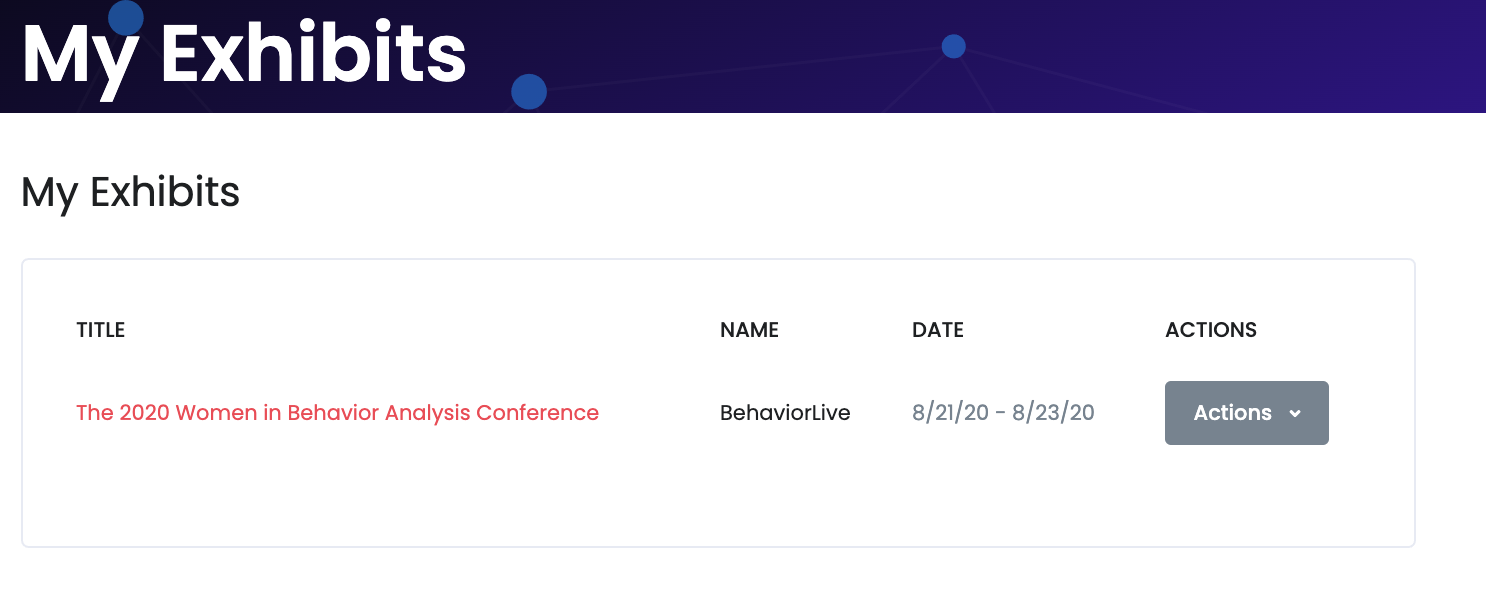 Step 3: Click "Actions" and choose "Live Dashboard".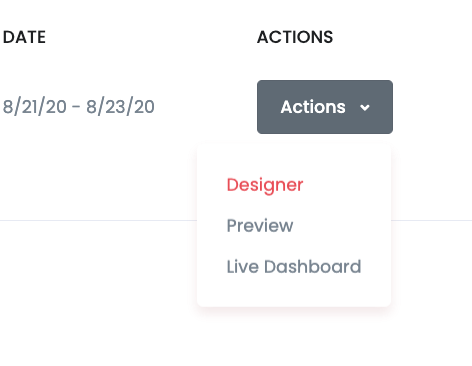 Step 4: This will take you to your exhibit booth dashboard where you can interact with your visitors!
Interact in an Exhibit
Chat is located to the right of the video feed. This is a great place to say hello communicate with your visitors. Chat lets you directly communicate with the host and other visitors before, during, and after an exhibit session. If your team is not in the booth, any missed chat messages will be emailed to the exhibit team.
Visitor Log is located at the bottom. When you click it, you can see all active and in-active users that have come to your exhibit.
To the right of the exhibit, you will see the Engagement Index. This is a score out of 100% that tracks user activity and scores appropriately. The higher the index, the more engaged the user was with your exhibit.
By clicking "Download User Data" you can see analytics of every action a particular user took at your exhibit: Turing On camera, chatting, checking in, clicking the website, etc.
Screen Sharing
If you would like to demo your product, you can always share your screen with the visitors.