Want to host a joint event with a guest speaker or invite an attendee up on screen to ask their question live? With BehaviorLive, you can easily invite someone to join you on screen.
To do this, you can select the "Invite on screen" button beneath your video while you're in the green room before you go live or while broadcasting live. This will show you the list of your participants who are currently in the event.
In the list of attendees, next to the person you want to invite, click "Invite on screen."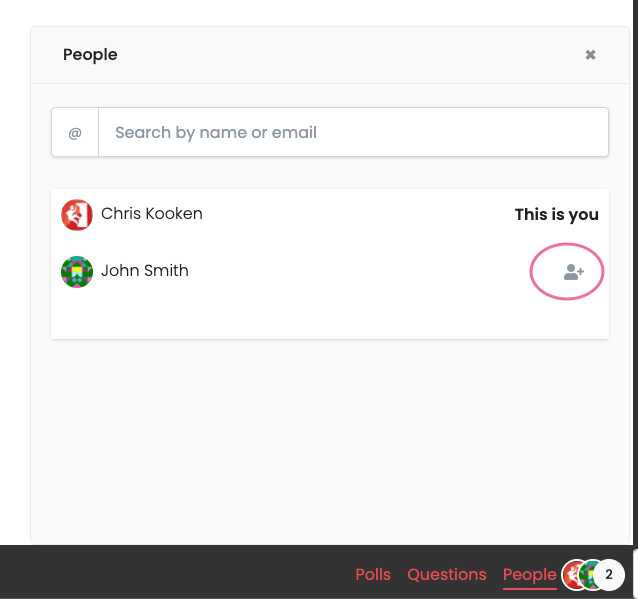 This method will cause a pop-up notification to show to your invited attendee that asks them if they want to accept the invite. Once they do, they can simply confirm their camera and mic inputs and start broadcasting.

Users on Safari or other unsupported browsers cannot be invited up on screen. See this article for more on browsers that are supported on BehaviorLive.
Please note: The invite on screen feature is enabled when using the in-browser method to go live. To invite someone on screen via RTMP Studio, you'll need to refer to your broadcasting software's capabilities.
Pro-tip: If you're planning to invite a guest speaker or attendee on screen, send them this check list before you go live.