BehaviorLive has a robust poster presentation feature within our Virtual Conference Platform. Please follow this guide for instructions on presenting your poster.
Test your camera and microphone: To make sure you can present your poster, please head to www.behaviorlive.com/setup to test your equipment and verify you are good to go!
1. Click your name in the upper-right corner of the screen and choose "my posters".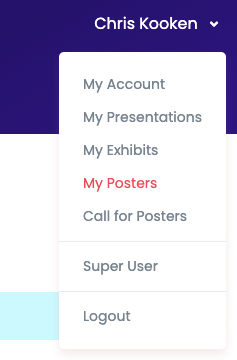 2. On the next screen will be a list of posters you are scheduled to present.

3. From the "actions" menu, choose "poster dashboard"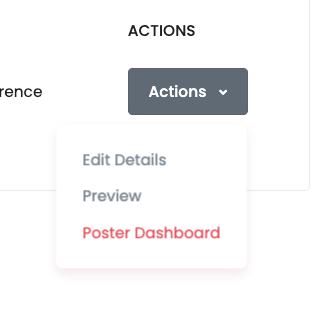 4. View the poster dashboard.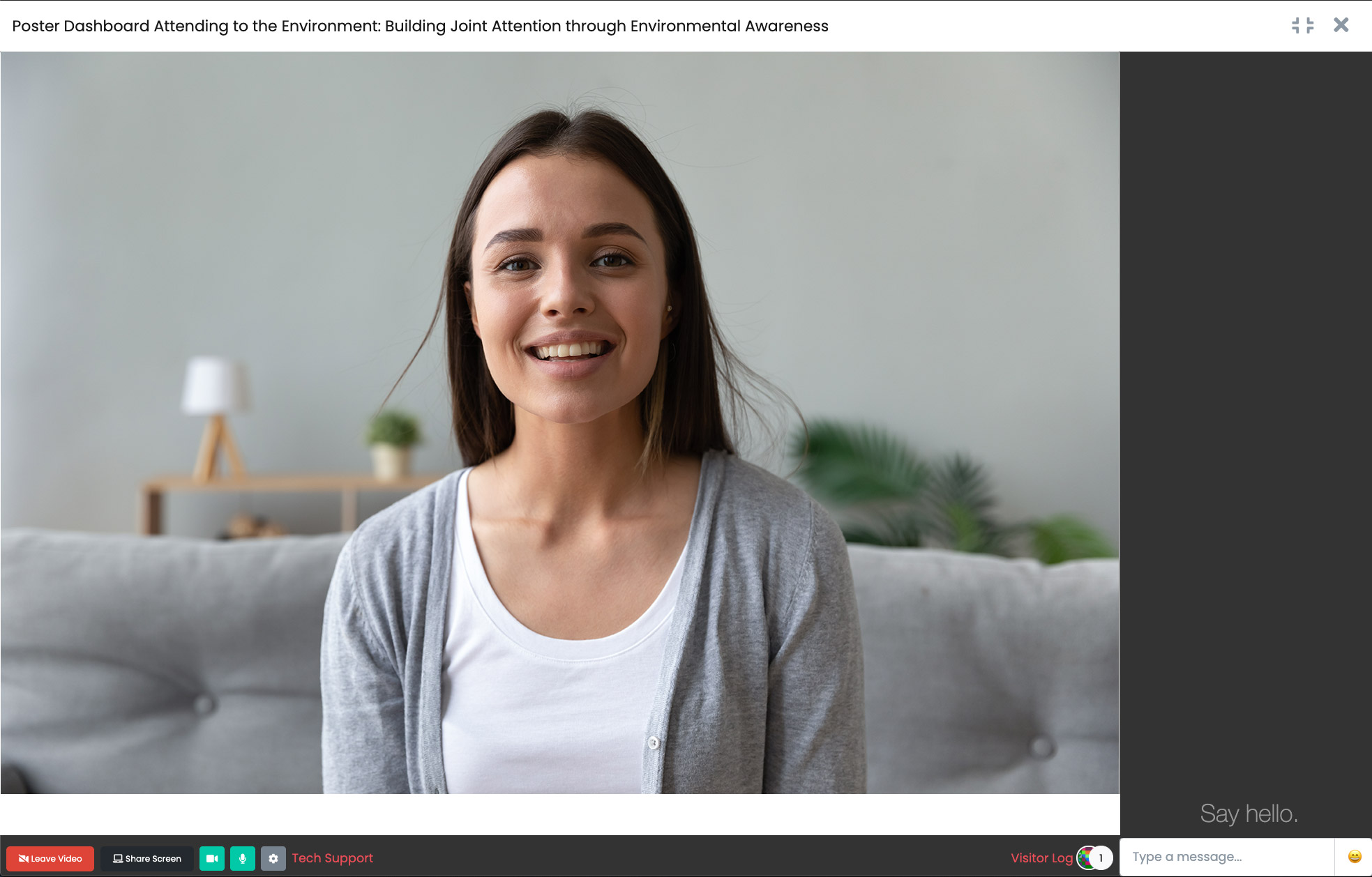 Connect your video - Click the "join video" button on the bottom left-hand corner of the screen, and your visitors will be able to see and hear you.
Live Chat - There may be visitors that do not want to appear on video. If this is the case, they can chat with you during your poster.
Share Screen - Users have a static copy of your poster on their screen, but if needed, you can share your screen to show them more details about your poster.
End User View
Below is the view for end users. They can user their mouse to pan/zoom on the poster to see areas in detail. And chat on the right hand side.