BehaviorLive has a robust poster presentation feature within our Virtual Conference Platform. Please follow this guide for instructions on setting up your posters.
1. Click your name in the upper-right corner of the screen and choose "call for posters"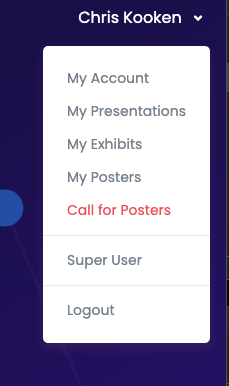 2. Choose a conference, and a poster session and fill out all the details for your poster.
Pro Tip: End users can zoom in on your poster during the poster sessions. Make sure your poster is high resolution (5000x5000px) so they can read all the small details!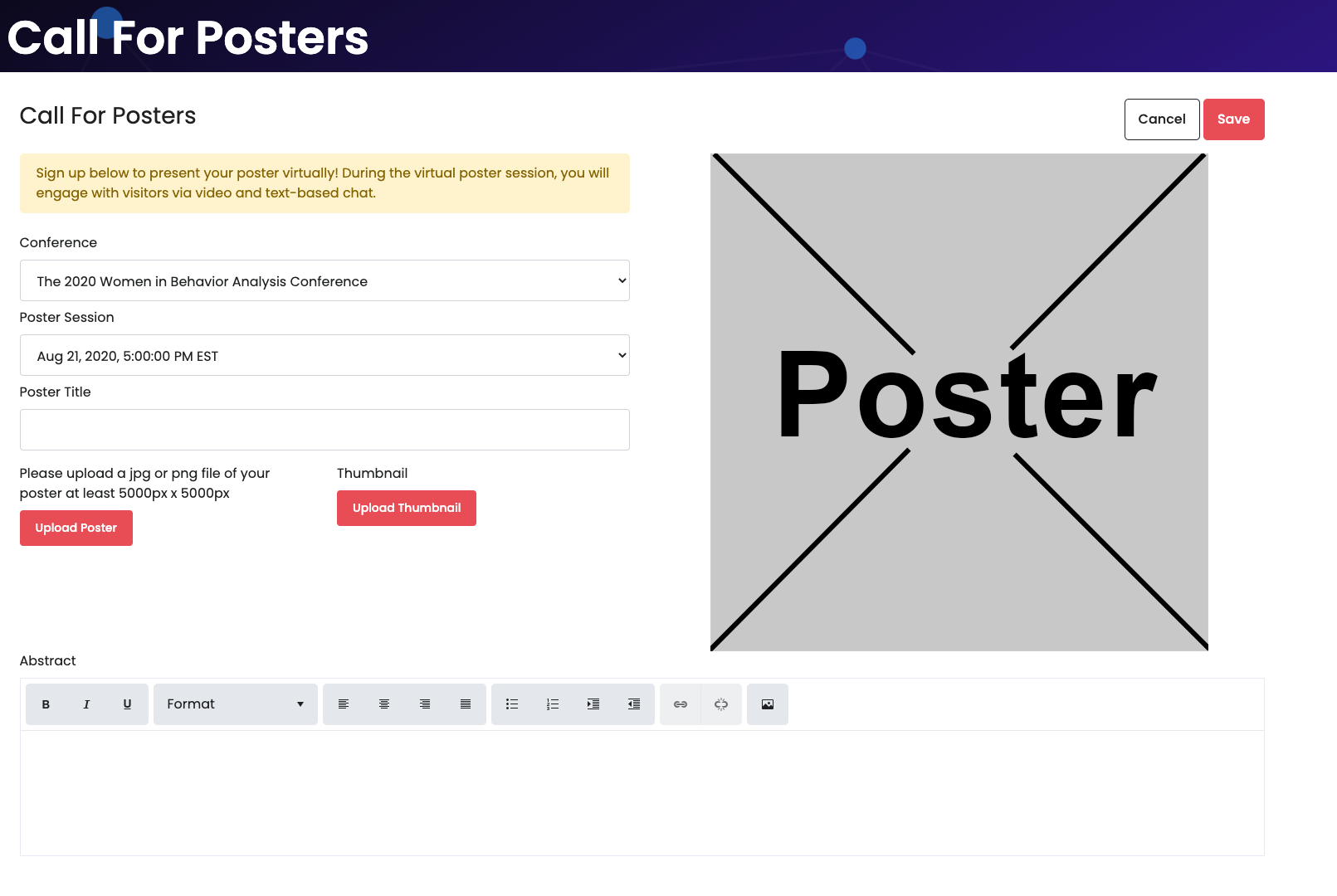 Upload your poster and you are all set!