Here's a step-by-step guide on how to register for, join, and engage in BehaviorLive events!
What is BehaviorLive?
BehaviorLive is a live video platform used to host live CEU events for Behavior Analysts . This is a place for you to join live events and connect with your community. Scroll down to learn how you can join and engage in BehaviorLive events, and take full advantage of the specialized features the platform has to offer!
Mobile Users
We now have a mobile app! If you are on an iPhone, iPad or Android device, please download it from the respective app stores and you should see all your events listed.
FAQs
How Do I get CEUs during the event?
Can my computer and wifi support BehaviorLive events?
Is there a place to test my computer?
View Registered Events
Head to https://behaviorlive.com/account/events to view your registered event. When you find the event you want, click the title and you will be taken to the specific event.

Join a previously registered event
Once you register for an event, you can visit the event home page to join the event.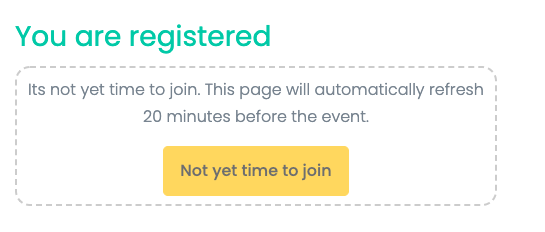 When its time to join, the button will change to "Join Now".

Set up your Profile
Personalize your profile with a photo and brief bio, so other people know who you are! Head to behaviorlive.com/account/profile to update your bio and headshot.
Note: This is also where you can change your Certificate Number for CEUs
Check your Tech Setup
For best quality results, it's good practice to check that your technical setup (eg. browser, wifi connection) meets BehaviorLive requirements before joining an event. If you're expecting to join the event host on screen, we recommend testing your audio/visual setup as well. Here's a helpful checklist to check your settings!
Interact in an Event
Polls are located in a tab just below the video feed. Your host may add a poll prior to the event or during a live session, so be sure to check this area periodically.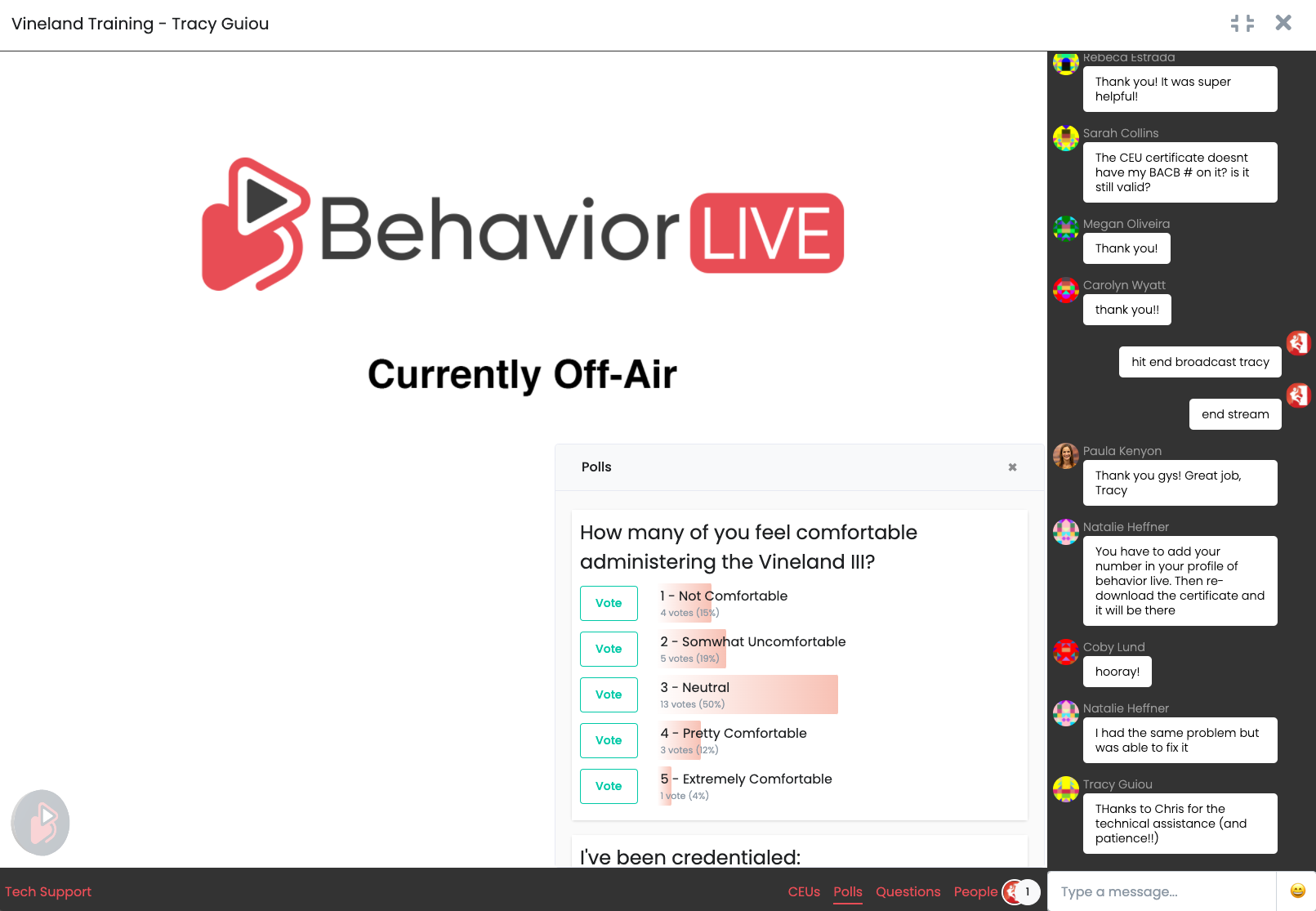 Questions & Answers are located in a tab just below the video feed. This is where you can submit any questions directly to the presenters.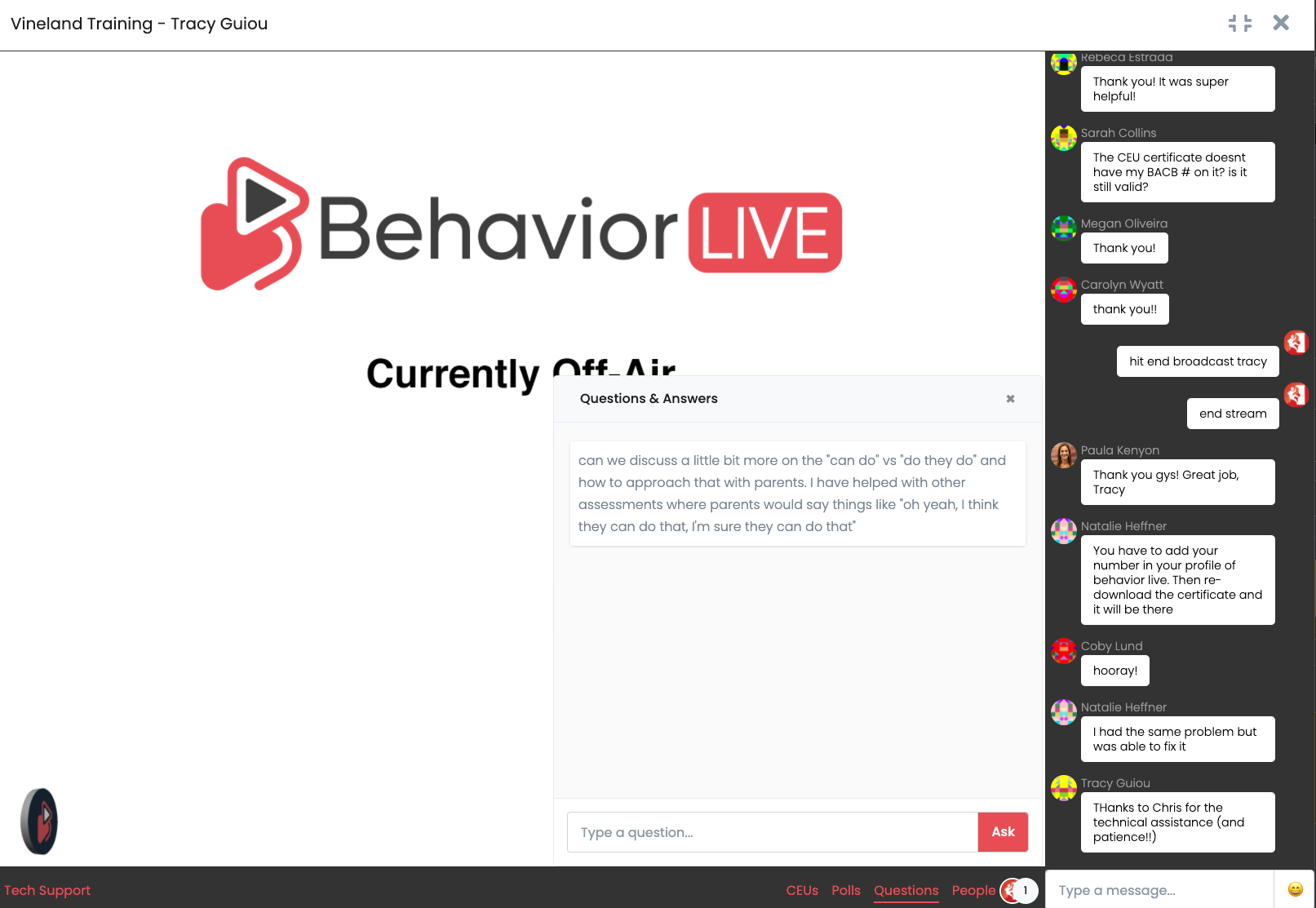 Chat is located to the right of the video feed. This is a great place to say hello and introduce yourself before the event goes live. Chat lets you directly communicate with the host and other attendees before, during, and after an event.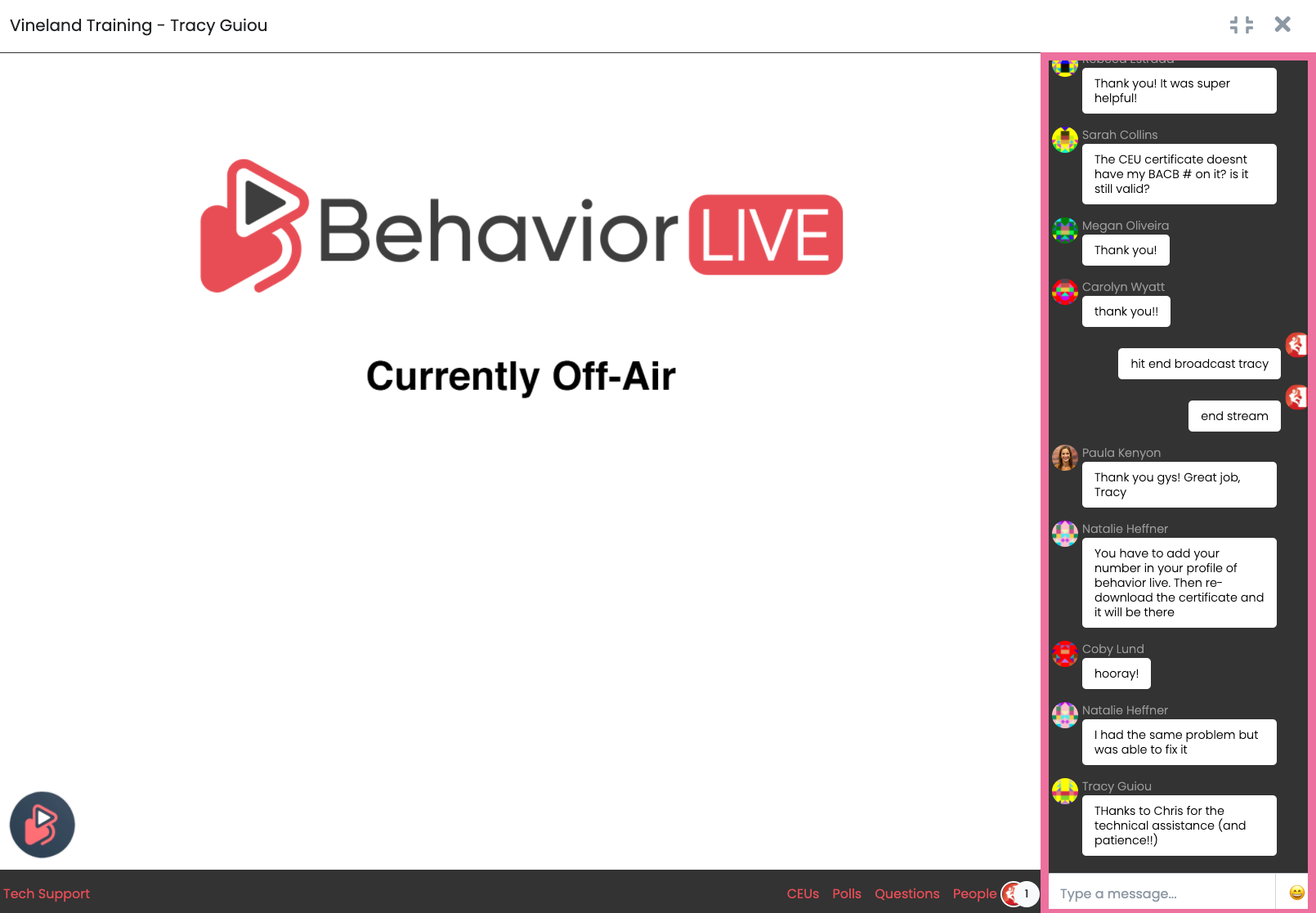 Invite on screen lets the host invite you or other participants up on screen to join them as a guest. When you're invited on screen, you can stream your audio and video and even share your screen! Here's a quick checklist to make sure you are ready to go live. Once you have completed these steps, you're ready to appear on screen. You will receive an invite from the host and be prompted to check your mic and camera.
Missed the Event?
Don't worry! BehaviorLive was designed around On-Demand content. There's a good chance you can still watch the event for CEUs (as long as the event host hasn't archived the event or removed the video). Just click the same event URL you used to register, or log into your account and go to My Courses.